The AVEAS project is working on the detection, analysis and simulation of safety relevant traffic situations. Funded by the German Federal Ministry for Economic Affairs and Climate Action, the project brings together major players in the mobility space (e.g. Understand AI, KIT, PTV Group, Continental and multiple Fraunhofer instituts).
SYNTRA was invited to present the project and current findings as part of the open workshop session during the official project meeting at Porsche Engineering in Mönsheim. During our presentation it was possible to highlight the most relevant project contributions and emphasize synergies between the projects.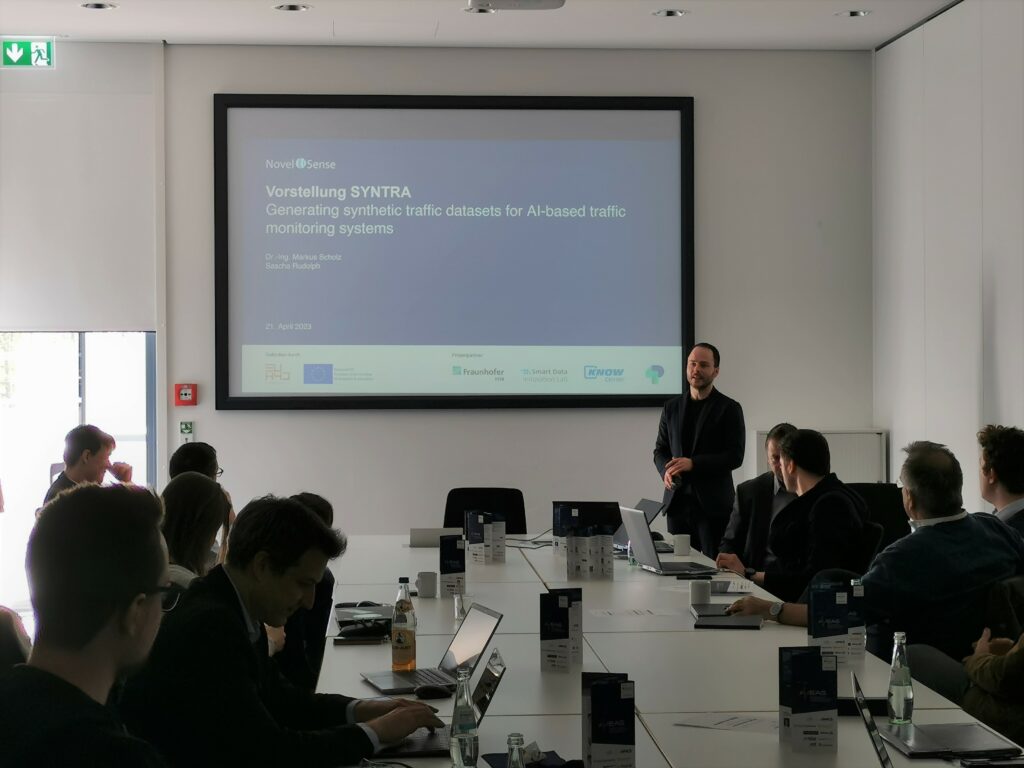 Part of the AVEAS project is the identification of traffic hot-spots and the collection and storage of relevant traffic data connected to these. This also includes the infrastructure perspective, which can be very relevant for the avoidance of accidents, especially if vulnerable roadusers (e.g. pedestrians or bicyclists) come into the picture. Such application scenarios require highly reliable traffic cameras or sensors.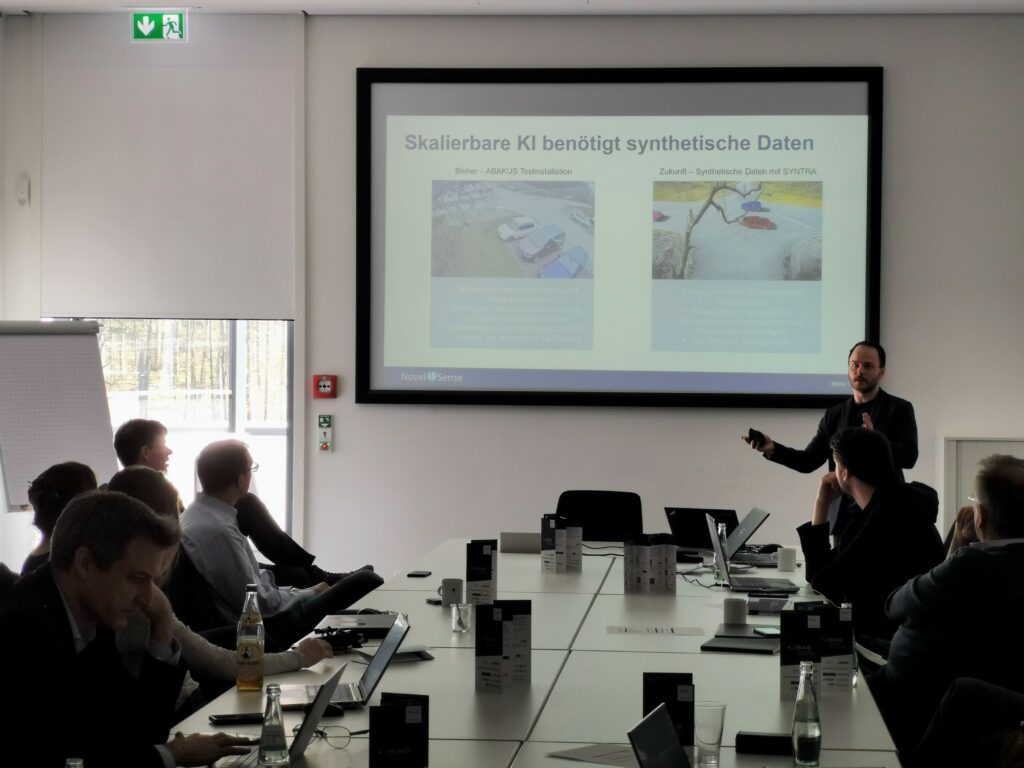 SYNTRA wants to support the development of reliable recognition and tracking algorithms for AI supported traffic cameras. Our SaaS solution will provide sufficiently sized training and testing datasets which will be adapted to the purpose of the user. This includes specific traffic scenarios, lighting or occlusion. Synthetic data sources also enables the fast and easy integration of novel traffic types of vehicles like E-Scooters or Cargo-Bikes.
More information can be found on syntra.app.